Older homes and business premises can require constant maintenance to ensure they run in the most efficient, trouble-free manner and clogged drains or pipes can cause a number of hazards and problems in Saskatoon properties if they are not addressed. Your plumber in Saskatoon can work with you regularly to keep the pipes and drains around your premises maintained and up to the standards of the health and building codes.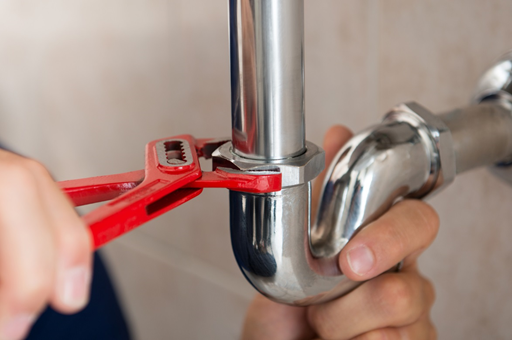 If you experience a blocked drain you could find it quickly causes major damage to your property and damaged pipes can mean there's a constant drip of water which can soon cause further damage and result in pools of water in the home or gardens. Maintaining your drains, sewage systems, and water pipes regularly help prevent major problems that can cause health hazards to vulnerable people and expensive remedial works, often involving the purchase of new floor coverings and furnishings.
You can opt for a professional drain maintenance program that's custom geared to your needs and will be carried out by professionals who understand just how costly water leaks and blocked drains can be. The types of jobs covered would be all the drains on your property, including floor drains and grease traps and the outside main. A regular drain maintenance plan keeps your drains working and reduces clogs and blockages. This can be particularly important for commercial premises, where blocked drains can cause immense cost implications and even lead to laying off employees for a while if the premises are flooded by sewage materials.
Your Saskatoon plumbing and drain cleaning services provider, will keep on top of cleaning pipes and drains using the latest high-pressure jets and other techniques to identify leaks and damaged pipes on your premises and rectify problems that frequently occur when older pipes begin to corrode or get damaged.
It's your responsibility to maintain your home or business premises and keep them to an acceptable standard. If you do experience a problem with blocked sewer drains you will discover that remedial works can be expensive as you may need to repair walls, floors, and furniture, while health hazards of sewage can cause immediate problems to vulnerable people within the home or business.
Sources:
The Benefits of Professional Drain Cleaning, ikcommercialcleaning.co.uk
Drain Cleaning, www.perfectionplumbing.ca