Welcome to Perfection Plumbing & Drain Cleaning Ltd.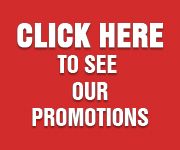 Perfection Plumbing & Drain Cleaning Ltd. is a premier provider of quality drain cleaning and plumbing services in Saskatoon, SK. We are the company of choice to handle all of your plumbing concerns including drain cleaning service, water heater installation, plumbing repair, and more. We are also here to provide you with excellent water treatment services at affordable prices.
Water Treatment Services
As water treatment experts, we have what it takes to improve your water quality in Saskatoon. Whether your home can benefit from a water softener or from a reverse osmosis system, count on us to provide just what you need. Our additional water treatment services include whole house taste and odor filtration systems, water treatment filtration systems, and point of use "clean water" systems.
Water Heater Services
Is your water heater in need of trusted and reliable water heater repair? If so, you can turn to Perfection Plumbing & Drain Cleaning Ltd. Our experienced plumbers will install, maintain, and repair your water heater to top-notch condition. We service water heaters of all makes and models ensuring the highest quality hot water tanks repair or maintenance services. When you are ready to upgrade your water heater, we have energy efficient options for you to choose from.
Still Not Convinced?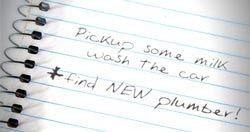 Top 5 Troubles We Avoid
FIVE things plumbers do that drives everyone Crazy… and how Perfection Plumbing solves them.
What every home owner should know before calling any plumber.

Or even worse, some plumbers use an answering machine. Then you have to wait and hope they will call you back.
At Perfection Plumbing our phones are staffed 24 Hours a day so you can always talk to a live person.

Most plumbers won't give you real appointment time. They say "We'll be there between 10 and 4." So you have to waste a whole day waiting.
Not any more! You get a precise "Appointment Window" when you call us. You don't waste a lot of time waiting.

Other plumbers can make 2 or 3 trips before they have the right parts to fix your problem. This costs you extra money and frustration.
We stock our trucks with 185% more parts so we can fix the real problem the first time, saving you money.

This is what happens when you get charged "time & material" and the plumber gets paid more the longer he takes.
At Perfection Plumbing, you get Up Front Pricing. This shows you the exact amount so you can decide before the work begins. Our plumbers will even show you several low cost options so you can pick the one that's right for you.

Other plumbers have a "Concrete Guarantee" –when their truck leaves your concrete driveway their guarantee expires.
Not with Perfection Plumbing! With us you have a 100% SATISFACTION GUARANTEE. If you are unhappy for Any Reason –we will redo the repair for FREE.
For Trusted, on-time service, call us today! 652-9556 (East) or 652-6755 (West)
Saskatoon's Most Trusted Plumbing Company "The Plumber in your Neighbourhood"
Plumbing You Can Depend On
Our local plumbing company offers all of the right solutions to address your plumbing concerns. Our complete plumbing solutions encompass a wide variety of different plumbing services including kitchen and bathroom remodeling, maintenance, repair, and installation of toilets, water heaters, faucets, and more.
Contact US
Perfection Plumbing is here for all of your plumbing and water treatment needs. Contact us for expert services by calling (306) 652-9556 (Eastside) or (306) 652-6755 (Westside).