We offer many different lines of products from sump pumps to kitchen faucets, providing our customers with a large array of options. Below are links to the websites of the most popular brands we carry. If you are interested in a product or brand that is not listed here, please let us know.

A Canadian biotechnology company that uses naturally occurring biological systems that makes toxic chemicals biodegradable at the source.

Leader in food waste disposers because of quality, reliability, and state-of-the-art product features.

Leading manufacturer of contemporary bathroom faucets, shower systems, kitchen and bar faucets.

Manufacturer of residential and commercial water heaters, storage tanks, combination heaters, tankless, indirect, and solar water heaters.

Everpure specializes in filtration systems and replacement cartridges to improve drinking water in residential settings.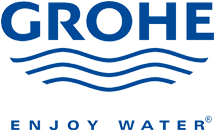 The leading provider of premium kitchen and bath faucets, showers and shower systems.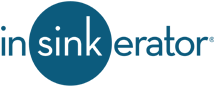 Manufacturer of quality garbage disposals, hot water dispensers, home water filtration systems and more.

Myers provides commercial grade sump pumps for your water removal needs.

Manufacturer of sinks, toilets, bathtubs, faucets, and other plumbing fixtures for kitchens and bathrooms that are distinctive and long-lasting.

Manufacturer of pumps for residential, industrial and commercial plumbing & heating applications.

Manufacturer of tankless water heaters that provide an endless supply of hot water on demand, saving energy and money.

World's largest plumbing products manufacturer offering a complete line of commercial and decorative plumbing fixtures and fittings, faucets, accessories and much more.

Provider of bathroom sinks, whirlpool tubs, toilets & toilet seats designed for both style and performance.

Canadian manufacturer of stainless steel sinks, 90% of which are made from recycled materials!
TESTIMONIALS
What Clients Say

Great service, great work, professional and quick response. Couldn't ask for anything more.

Perfection Plumbing always goes above and beyond – I totally trust their knowledge, work, and pricing. 100% recommend!