SASKATOON PLUMBING SPECIALS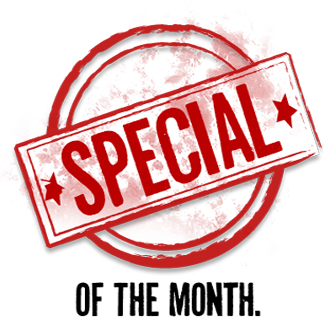 Plumbing specials from Perfection Plumbing & Drain Cleaning Ltd., your trusted plumbing company in Saskatoon!
Our team of highly skilled plumbers is dedicated to providing exceptional plumbing and drain cleaning services to our valued customers. We understand that plumbing issues can arise at any time, which is why we offer a range of current specials to help you save money on your plumbing needs. Whether you need drain cleaning, a hot water tank replacement, or emergency plumbing services, we have a special offer that can help you get the services you need at an affordable price. Contact us today to learn more about our current specials and to schedule an appointment with one of our expert plumbers.
Need a new water heater?? Tired of being the last one to shower and running out of hot water?? Upgrade from a 40 U.S. gallon to a 50 U.S. gallon power vented water heater for only $99 more at time of install! Those extra 10 gallons will be just for you! 😉
No more slamming the toilet seat!
Is it time for a new toilet? Before you run out to the hardware store to get one you should realize that all toilets are not the same. Once you experience the quality of a Toto toilet, you will ask yourself why you didn't have one sooner. Perfection Plumbing carries a full line of Toto toilets ranging from 2 pce. all the up to skirted 1 pce. toilets. Every Toto toilet purchased and installed through us will come with a FREE soft-close toilet seat. No more slamming the toilet seat! Call us today for more details on what toilet would best suit your budget and design!
Jan. – March: Enjoy fresh clean water savings!
Feel and taste the difference of clean water…you will ask yourself why you didn't do this sooner! Take advantage of a $75 savings with the installation of any water treatment system we offer. Offer valid every Jan.1 – March 31
April / May: Instant Spring Savings!
Instantly save $50 with select toilet installations in the month of April/May! Ask your technician for more details! Valid every April 1 – May 31.
Just mention this ad to get your instant rebate with the install!
June / July: Summer Savings
Book an appointment online and receive $10 off your service fee! Valid every June – July
August / September: Fall savings
Book an appointment on a Wednesday and receive a $10 Tim Hortons Gift Card!
Offer valid from May.1 – May 31/ 2021
*Mention this Special and Ask for Details at the time of booking
October – December: End of year special
FREE water leak alarm with every water heater installation.
Offer valid every October – December
*Just mention this ad to receive a free water alarm with your water heater installed by our company