EXPERIENCED PLUMBERS PERFORMING RELIABLE PLUMBING FOR SASKATOON, MARTENSVILLE, WARMAN, AND MORE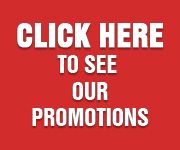 Are you looking for someone you can trust for your plumbing in Saskatoon, or need help with water treatment in Saskatoon? Do you need a new hot water tank, or is your current tank in need of an urgent repair? Contact us so we can see to your needs. We take calls for our services 24 hours a day, 7 days a week—even on holidays—to ensure that all your plumbing concerns are addressed immediately. We at Perfection Plumbing guarantee customer satisfaction with the variety of products and services we provide.
Do not hesitate to rely upon our expert plumbers in Saskatoon, even if it's just small leaks or clogs that need fixing. Such minor concerns could be symptoms of an even bigger problem, so homeowners should immediately call our plumbers for a comprehensive diagnosis and solution to their plumbing issues, big or small.
Our dedication to providing satisfaction has driven us to use only products of the best quality and the industry's best practices, guaranteeing lasting results. Our technicians use state of the art equipment allowing them to render high quality service that only we can offer, from replacing rusty pipes to installing sophisticated water heaters.
We love giving back to our loyal customers. We go beyond expectations every month by giving our customers a chance at freebies like gift cards to shops, credit for future services, and other things like that. Check these out and more on our specials section.
Still Not Convinced?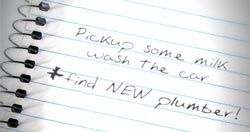 Top 5 Troubles We Avoid
FIVE things plumbers do that drives everyone Crazy… and how Perfection Plumbing solves them.
What every home owner should know before calling any plumber.

Or even worse, some plumbers use an answering machine. Then you have to wait and hope they will call you back.
At Perfection Plumbing our phones are staffed 24 Hours a day so you can always talk to a live person.

Most plumbers won't give you real appointment time. They say "We'll be there between 10 and 4." So you have to waste a whole day waiting.
Not any more! You get a precise "Appointment Window" when you call us. You don't waste a lot of time waiting.

Other plumbers can make 2 or 3 trips before they have the right parts to fix your problem. This costs you extra money and frustration.
We stock our trucks with 185% more parts so we can fix the real problem the first time, saving you money.

This is what happens when you get charged "time & material" and the plumber gets paid more the longer he takes.
At Perfection Plumbing, you get Up Front Pricing. This shows you the exact amount so you can decide before the work begins. Our plumbers will even show you several low cost options so you can pick the one that's right for you.

Other plumbers have a "Concrete Guarantee" –when their truck leaves your concrete driveway their guarantee expires.
Not with Perfection Plumbing! With us you have a 100% SATISFACTION GUARANTEE. If you are unhappy for Any Reason –we will redo the repair for FREE.
For Trusted, on-time service, call us today! 652-9556 (East) or 652-6755 (West)
Saskatoon's Most Trusted Plumbing Company "The Plumber in your Neighbourhood"
We strive to set ourselves apart from your everyday plumber by ensuring you get honest and reliable service. If you are not content with the service we render, you do not have to pay for it until we make it right! We will not surprise you with hidden costs; we will outline an honest and upfront estimate that covers the entire work needed. If our technician does not follow our standards of not smoking or swearing in your household, you do not need to worry about paying for the call. If they leave you with a muddy trail on your kitchen floor because they did not wear shoe covers, the service call is on us!
For those of you worried about plumbing or drain cleaning in Saskatoon, worry no more, we are just a call away.
Get Perfection Plumbing Services
Perfection Plumbing & Drain Cleaning offers its services to residents of Saskatoon, Warman, Martensville, and other nearby areas within proximity of Saskatoon. To learn more about our competent services and high quality products, visit our Contact page or call us at (306) 652-9556.